St. John the Apostle Catholic Church
Welcome to our parish community. Our hope is that you find the information you need to become fully engaged in our family of Faith.
Today's Readings and Video/Audio Reflections
FORMED, The Catholic Faith. On demand - FORMED.org Sign in
Religious Education Calendar/Calendario 2020-2021
Religious Education Tuition Payment Link
---
What's Happening...
---
PRAYER SERVICE
in preparation for Pentecost
Friday/Viernes - May 21, 2021
6:00 - 7:30 pm
Holy Hour/Hora Santa; Rosary/Rosario; Prayer Service and Communion/Servicio de oracion y comunion
All are invited / Todos estan invitados
Hosted by the legion de maria / Legion of Mary
---
Reunite in Christ - Pentecost Sunday, May 23
Catholics, wear RED to Mass to announce the Holy Spirit.
Invite a friend to join you!
Let's celebrate the birthday of the Catholic Church!
---
To keep connected to St. John, please sign up for Flocknote - look for the link on this page - under Parish Communications.
---
RECONCILIATION
Mondays from 5:00 - 6:00 pm at St. John and by appointment.
Tuesdays from 5:00 - 6:00 pm at St. Alexander and by appointment.
---
Masses have limited capacity. Your health is most important to us. The dispensation from the Sunday obligation remains in force.
---
Signup closes 24 hours before the scheduled Mass.
Registro se cerrará 24 horas antes de la misa programada.
---
DAILY MASSES: No online reservation needed - sign in upon arrival.
---
Things to know when you attend Mass/Misa
---
Offertory Donation Options
Thank you for your continued financial support of the parish.
You may mail your contribution to St. John the Apostle Church, 330 N. Westmore Ave., Villa Park IL 60181. Please do not leave donations in the rectory mailbox.
St. John the Apostle now offers Online Giving through WeShare
---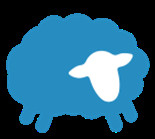 Parish Communications
Click on the sheep icon to sign up for Flocknote - choose the group - St. John the Apostle. We are sharing this communication tool with St. Alexander Parish.
Register here to get your parish bulletin sent directly to your email.
---
Diocesan Communications
Link to the diocesan YouTube channel https://www.youtube.com/c/DioceseofJolietIL
Communications from the Diocese of Joliet
---
R.C.I.A. Classes to begin soon!
If you are 18 years or older and would like to become a Catholic or want to complete your sacraments, please contact Deacon Ron and the RCIA Team at rmadsenjr@gmail.com
---
Grupo Rosario Familiar
Rezar el Rosario los viernes a las 6:00 pm en la iglesia. Todos son bienvenidos. Los beneficios y las gracias involucradas cuando rezan juntos un Rosario en grupo son asombrosos. Necesitamos estas gracias en nuestro mundo de hoy. Capacidad limitada.
---
ESTUDIO BÍBLICO EN ESPAÑOL
Jueves de 5:00 pm a 6:45 pm en la biblioteca parroquial
Llame a la oficina parroquial 630-279-7404 para registrarse y asistir a la clase de esta semana. La capacidad de la habitación es limitada.
---
Year of St. Joseph
December 8, 2020 - December 8, 2021
Eastern DuPage Deanery Events
View Deanery events at www.easterndupagedeanery.org
---
---
2021 Catholic Ministries Annual Appeal -- Shining the Light of Christ
Our Parish Goal Chart: $20,600
Thank you to those who have supported this year's Appeal. If you have not made a donation yet, please prayerfully consider supporting the Appeal by donating online at the link below or by mail with an envelope you can obtain from the parish office.
---
Marian Grotto
Purchase your personalized brick paver!
---