St. John the Apostle Catholic Church
Welcome to our parish community. Our hope is that you find the information you need to become fully engaged in our family of Faith.
Today's Readings and Video/Audio Reflections
FORMED, The Catholic Faith. On demand - FORMED.org Sign in
Religious Education Calendar/Calendario 2020-2021
Religious Education Tuition Payment Link
---
What's Happening...
To keep connected to St. John, please sign up for Flocknote - look for the link on this page - under Parish Communications.
---
RECONCILIATION
Mondays from 5:00 - 6:00 pm at St. John and by appointment.
Tuesdays from 5:00 - 6:00 pm at St. Alexander and by appointment.
Click here for information on 6 Hours of Reconciliation offered by our Deanery on March 27 from 9am to 3pm.
---
Masses have limited capacity. Your health is most important to us.
The dispensation from the Sunday obligation remains in force indefinitely. Those most susceptible to contracting COVID-19 by virtue of age, medical condition or other vulnerability should not attend in-person Mass.
---
Signup closes 24 hours before the scheduled Mass.
Registro se cerrará 24 horas antes de la misa programada.
---
---
Things to know when you attend Mass/Misa
---
SATURDAY, MARCH 13, 2021 FROM 2:30 PM – 6 PM
KNIGHTS OF COLUMBUS / VFW DRIVE-THRU CORNED BEEF AND ITALIAN BEEF SANDWICHES @ THE VFW -- 39 E St Charles Rd -- Villa Park. Please order ahead online to assure your meal and we will have your order ready for pick up!
To place an order, please click on the online sales link below
https://secure.acceptiva.com/?cst=EscPyq
---
Drive-thru Mobile Food Truck
St. John the Apostle Church on Tuesday, March 16 from 10:00 - 11:30 am. Spread the word.
---
Thursday Evening Adult Faith Formation
begins on March 4th in person or on Zoom.
"The Holy Spirit: a Bible Study for Catholics"
Click here for Study information.
---
Year of St. Joseph
December 8, 2020 - December 8, 2021
St. Joseph, A Beloved Father - Reflection by Bishop Joseph N. Perry
---
Online Resources for Lent and beyond!
25 Great Things You Can Do for Lent
Creighton's Online Ministries Home Page
Fr. Mike's free Bible-in-a-year podcast - register
---
Grupo Rosario Familiar
Rezar el Rosario los viernes a las 6:00 pm en la iglesia. Todos son bienvenidos. Los beneficios y las gracias involucradas cuando rezan juntos un Rosario en grupo son asombrosos. Necesitamos estas gracias en nuestro mundo de hoy. Capacidad limitada.
---
ESTUDIO BÍBLICO EN ESPAÑOL
Jueves de 5:00 pm a 6:45 pm en la biblioteca parroquial
Llame a la oficina parroquial 630-279-7404 para registrarse y asistir a la clase de esta semana. La capacidad de la habitación es limitada.
---
Offertory Donation Options
Thank you for your continued financial support of the parish.
You may mail your contribution to St. John the Apostle Church, 330 N. Westmore Ave., Villa Park IL 60181. Please do not leave donations in the rectory mailbox.
St. John the Apostle now offers Online Giving through WeShare
---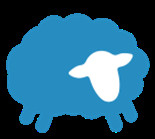 Parish Communications
Click on the sheep icon to sign up for Flocknote - choose the group - St. John the Apostle. We are sharing this communication tool with St. Alexander Parish.
Register here to get your parish bulletin sent directly to your email.
---
Diocesan Communications
Link to the diocesan YouTube channel https://www.youtube.com/c/DioceseofJolietIL
Communications from the Diocese of Joliet
---
Local Drive-Thru Mobile Food Pantry
Scheduled for Friday, March 19, at 4pm, at Jefferson Middle School, Villa Park
---
Eastern DuPage Deanery Events
View Deanery events at www.easterndupagedeanery.org
Marriage Enrichment Series - Alpha: The Marriage Course
Lenten Mission Offered - March 7-9
---
---
2021 Catholic Ministries Annual Appeal -- Shining the Light of Christ
Our Parish Goal: $20,600
Please watch for your CMAA mailing from the Diocese and/or from our Pastor. We hope you will prayerfully consider supporting the Appeal by answering this mailing as we will not conduct the usual in-pew envelope pledge this year.
Read how your gifts to the CMAA play a vital role in funding the ministries, services, and programs provided through our Diocese at ​www.jolietdioceseappeal.org
---
Marian Grotto
Purchase your personalized brick paver!
---